Our Hiring Process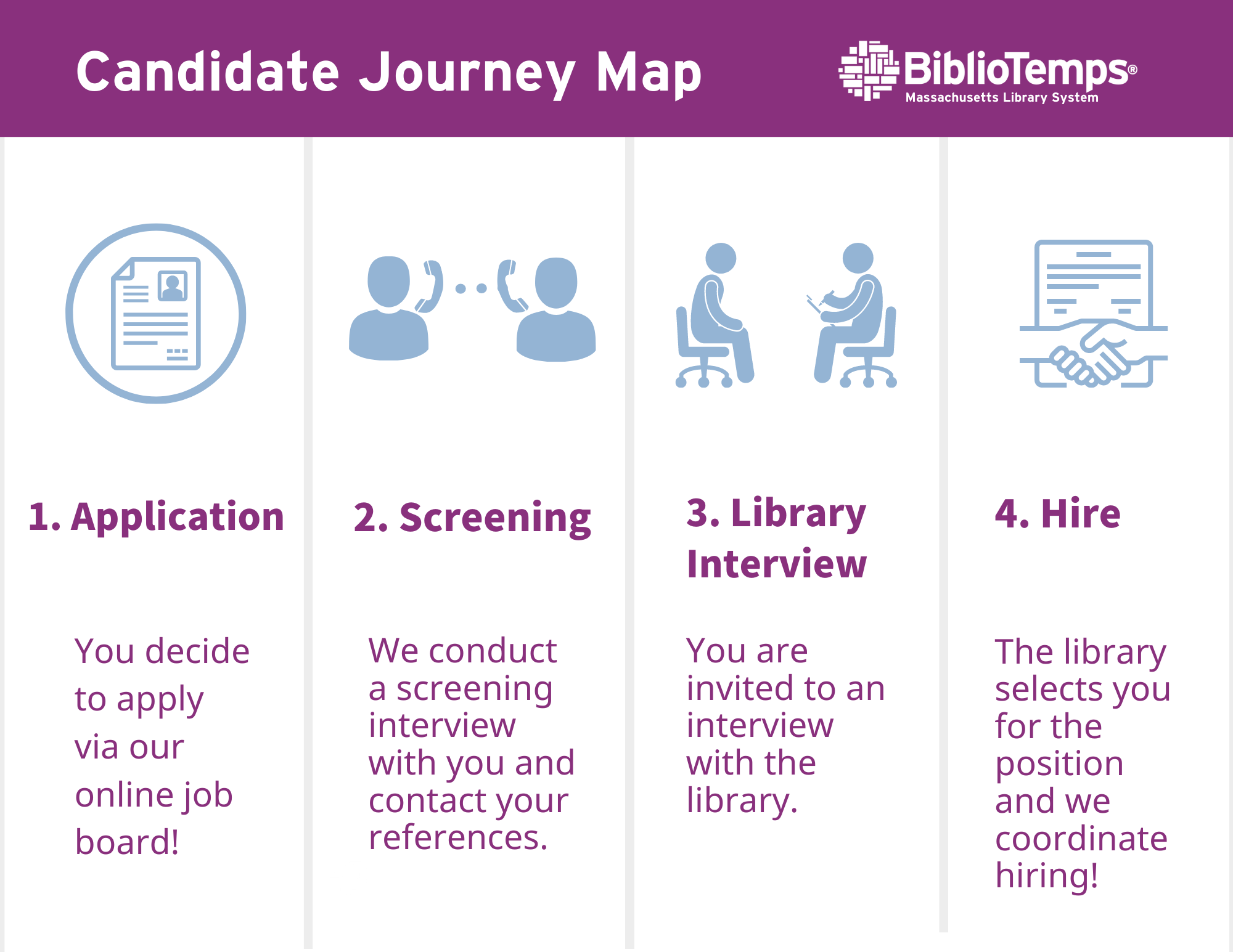 Step 1: Application
You decide to apply! There are two ways to apply via our Job Board:
Option 1: Apply to a specific position
If you are interested in an open position, submit your resume for that specific role. You are now also a part of our candidate pool for other future opportunities.
Option 2: Apply to our Candidate Pool                             
If you do not see an open position that interests you at this time, submit your resume to our Candidate Pool. When we have a new placement in your area that is a good match for your skills and experience, we will reach out to see if you are available and interested.
After submitting your resume to BiblioTemps® via our website, you do not need to apply online again. If in the future you see a position you're interested in or have an updated resume, send us an email.
Step 2: Screening
Once you apply and we determine your experience is a good match for our hiring needs, we will conduct a screening interview and contact your references.
Step 3: Library Interview
We will submit your resume to the library for review. If the library would like to interview you, we will inform you and coordinate the scheduling.
Step 4: Hire
The library will make the final hiring decision based on their needs. If you are selected, we will send you the offer and coordinate the final details. If you accept, you will be an at-will employee of the Massachusetts Library System. To learn more about compensation and benefits, visit our FAQs.
Congratulations! You are now a part of the BiblioTemps® team.