BiblioTemps® is an employment service provided by the Massachusetts Library System. We provide experienced library workers for short-term and permanent placements in public, academic and special libraries throughout Massachusetts.
BiblioTemps® operated from 2004 to 2009 as a project offered by the Central Massachusetts Regional Library System (CMRLS), during which time it placed 200 temps in positions from entry level to management. This program originated to broaden the CMRLS income stream while also providing a useful service to member Libraries.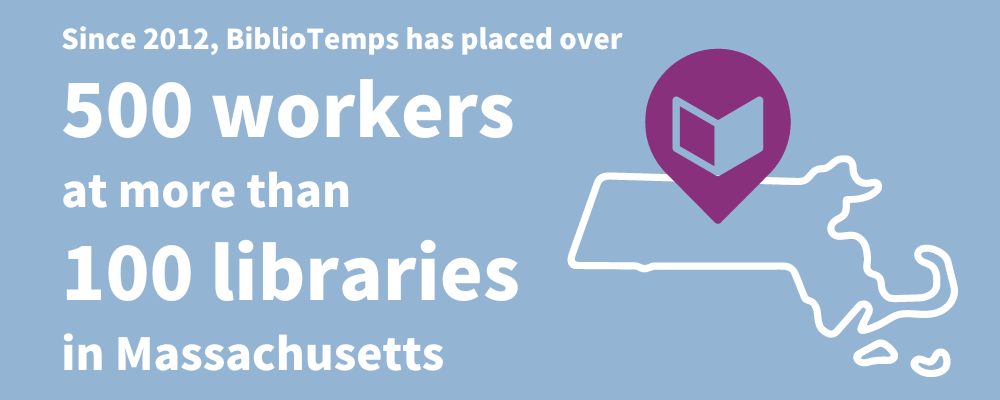 In 2010, CMRLS was merged along with the other Regional Library Systems into the organization that is now known as the Massachusetts Library System (MLS).
BiblioTemps® relaunched in 2012 as a statewide program to:
Provide a valuable service to member libraries.
Develop an alternative source of revenue for our organization.
Help library workers earn income and gain experience.